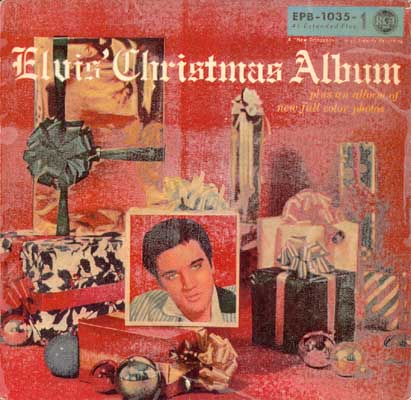 Very early copies of the first edition, still carries the 'photo album' text from the US LP edition.
These were covered by yellow tape stripes before distribution, but the stripes could be removed.
German copyright date: August 20, 1958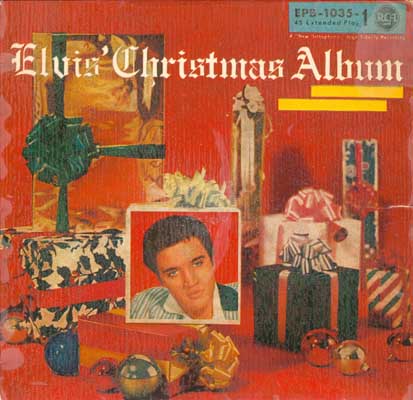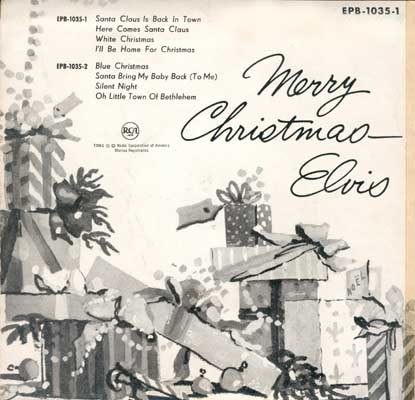 Later copies of the first edition had the yellow stripes printed directly on the sleeve.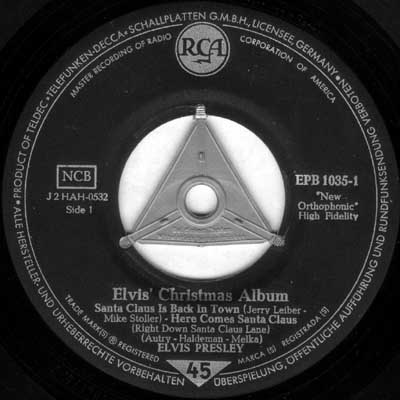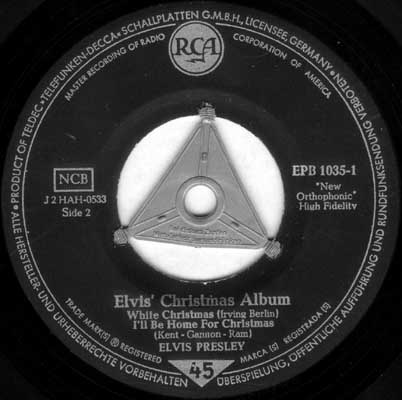 First edition on black RCA lable with silver triangle (s5).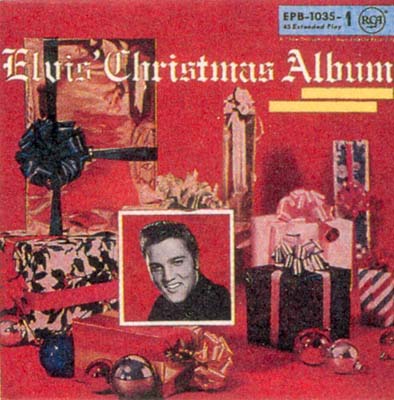 Later editions had a different, black and white, picture of Elvis.
Back